Mobile Tele Solutions Code of Conduct
GENERAL GUIDELINES
Mobile Tele Solutions guidelines for corporate ethics apply to all employees of Mobile Tele Solutions Ltd, as well as the stakeholders of the company. It is the responsibility of the head of the department to make sure that everybody has read and follow the guidelines described herein.
Mobile Tele Solutions code of conduct is not only limited to the areas described herein, but it shall also be applicable to all regulations published from the management time to time. Therefore, it is the responsibility of all individuals to be aware of all updated rules and regulations of the company.
Do What's Right
We are committed to the highest standards of ethical conduct in all that we do. We believe that honesty, fairness, equity and integrity engender trust, which is the cornerstone of our business. We abide by the laws of Bangladesh; we strive to be good citizens and we take responsibility for our actions.
Respect Others
We believe that our success as an enterprise depends on the talent, skills and expertise of our people and our ability to function as an integrated team. We appreciate our diversity and believe that respect – for our colleagues, customers and partners – is an essential element of all positive and productive relationships.
Perform With Excellence
We understand the importance of our mission and the trust our customers place in us. With this in mind, we strive to excel in every aspect of our business and approach every challenge with a determination to succeed.

Taking Care of Our People
The key to our success is treating people well. We do this by encouraging all to speak up and take risks, by recognizing and rewarding good performance and by leading and developing people so they may grow.
Excellent Customer Service
Along with our quality products, service, and price, we must go the extra mile to give customers knowledgeable advice about our products & services and to help them use those products to their maximum benefit.
Building Strong Relationships
Strong relationships are built on trust, honesty and integrity. We listen and respond to the needs of customers, associates, communities and vendors, treating them as partners.
Good Corporate Citizenship
Continued public support calls for responsible, accountable and controllable entrepreneurship. This is the context within which we deal with the environment, technological innovation, the use of standards, traditions and customs.
Leading Edge
We believe that our success as an enterprise depends on us being proactive, innovative and maintaining our leading edge in Telecommunication solutions. We shall be interactive and inspirational.
Work environment
Mobile Tele Solutions shall maintain a professional and positive workplace, and we shall behave with respect and integrity towards anyone we come into contact with our work. We shall help create an environment free from any discrimination, be it for religion, gender, skin colour, age, nationality, race or disability. We disregard any behaviour that can be perceived as inappropriate or intimidating.
Wages and Benefits
Compensation paid to workers shall comply with all applicable wage laws, including those relating to minimum wages, overtime hours and legally mandated benefits. In compliance with local laws, workers shall be compensated for overtime at pay rates greater than regular hourly rates. Deductions from wages as a disciplinary measure shall not be permitted. For each pay period, workers shall be provided with a timely and understandable wage statement that includes sufficient information to verify accurate compensation for work performed. All use of temporary, dispatch and outsourced labour will be within the limits of the local law.
Humane Treatment
There is to be no harsh or inhumane treatment including violence, gender-based violence, sexual harassment, sexual abuse, corporal punishment, mental or physical coercion, bullying, public shaming, or verbal abuse of workers; nor is there to be the threat of any such treatment. Disciplinary policies and procedures in support of these requirements shall be clearly defined and communicated to workers.
Non-Discrimination/Non-Harassment
Participants should be committed to a workplace free of harassment and unlawful discrimination. Companies shall not engage in discrimination or harassment based on race, colour, age, gender, sexual orientation, gender identity and expression, ethnicity or national origin, disability, pregnancy, religion, political affiliation, union membership, covered veteran status, protected genetic information or marital status in hiring and employment practices such as wages, promotions, rewards, and access to training. Workers shall be provided with reasonable accommodation for religious practices. In addition, workers or potential workers should not be subjected to medical tests, including pregnancy or virginity tests, or physical exams that could be used in a discriminatory way.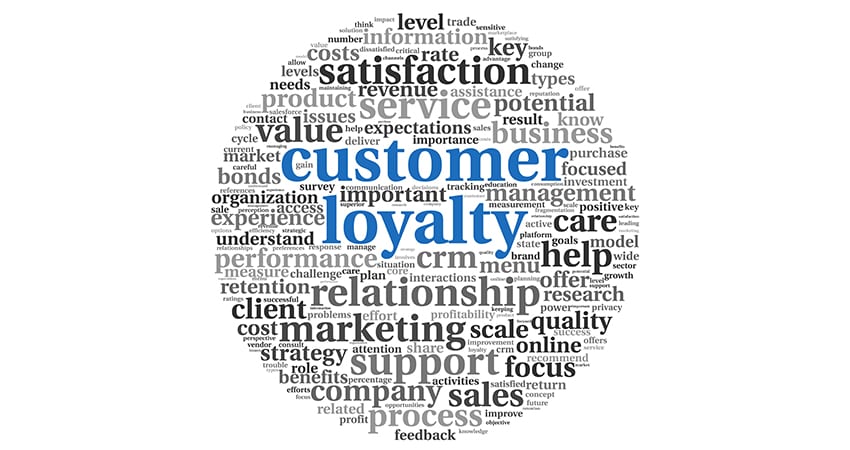 Loyalty, impartiality and conflict of interests
Service to Mobile Tele Solutions should never be subordinated to personal gain and benefit. Conflicts of interest should, wherever possible, be avoided. We shall never take part or attempt to influence a decision, which could give grounds to question our impartiality.
Conflicts of interest could involve but are not limited to, customers, suppliers, contractors, present or prospective employees, competitors or outside business activities.
Should a conflict of interest arise, we shall evaluate and notify our immediate superior of our partiality.
Interdepartmental or intradepartmental relation
Mobile Tele Solutions supports a high degree of inter-departmental or intra-departmental relations for smooth operation in order to achieve the common goal of the company. Should a conflict arise due to the change in process or product or services, we shall report the matter to our higher authority. If the conflict is not resolved by the department head, we should report the conflict directly to the HR Head or the Chief Executive Officer or the Managing Director of the company
Confidentiality
We shall keep those matters confidential to third parties that could provide the third parties unauthorized access to secret information, and exercise carefulness when discussing internal affairs so that we can avoid being overheard by unauthorized persons. Confidentiality also applies to individual or departmental secrecy for as long as the document is considered as sensitive nature or in any way confidential or may cause a potential conflict between employees or departments, which are, but not limited to, salary information, employee information, customer database, revenue details, business strategy, business plan, technical plan, marketing plan etc. The obligation of confidentiality shall valid even after the conclusion of employment or contractual relationship with Mobile Tele Solutions for as long as the information is considered to be of a sensitive nature.
Protection of personal data
Mobile Tele Solutions shall protect the personal data with care and awareness and use the most appropriate means of safeguarding from potential disclosure of the data. Processing of personal data should be limited to what is needed for operational purposes, efficient customer care, commercial activities or administration.
Unless otherwise specified by the management, we shall not make personal or departmental secrets or other information available to unauthorized persons before obtaining a signed confidentiality agreement between parties.
Intellectual property
Intellectual property means here as technical know-how, methodology, concepts and ideas, are important for our success in the market. We shall protect the company's intellectual property for the interest of the company. We shall respect the intellectual property rights of others, and shall not make the intellectual property secrets available to unauthorized persons before obtaining a signed confidentiality agreement between parties.
Property and assets protection
Mobile Tele Solutions property and assets, which are, but are not limited to, buildings, vehicles, equipment's, shall be managed and safeguarded as per application of the company and state. We shall respect the company's security requirements with regards to access to the company's facilities, use of IT resources, and access to classified documents. The company's property and assets may only be used for personal purposes if agreed in connection with the employment or as a result of Mobile Tele Solutions rules and guidelines.
Authority
All our decisions shall be made at the appropriate level in accordance with the applicable regulations concerning authority. We may be given any special authority to make decisions, and we must, at all times, exercise the authority within an acceptable level.
Internal control
Mobile Tele Solutions Ltd. shall have good internal controls that ensure that the company's goals and strategies are fulfilled and complied with. Internal controls shall ensure that the business processes are at all times efficient and carry an acceptable level of risk, that physical and intangible assets are safeguarded and utilized, that financial information is correct and timely, and that laws, regulations and guidelines are followed. Internal controls are the responsibility of the management, but the individual employees also share this responsibility.
Accounting practices
We shall practice accounting matters to ensure that all transactions are correctly registered in accordance with the prevailing laws of the land and accounting standards. We shall follow the company's regulations concerning the record of transactions and documentation. The annual accounts, interim accounts and other forms of financial reporting shall be in accordance with the law, and good accounting practices.
HEALTH AND SAFETY
Mobile Tele Solutions shall give priority for sound health and safety of employees, in areas, but are not limited to, pure drinking water, hazard-free workplace, cleanliness, hygiene, use of personnel protective equipment's, safety and health awareness programs, stopping the work in case of potentially fatal accident etc.
Participants recognize that in addition to minimizing the incidence of work-related injury and illness, a safe and healthy work environment enhances the quality of products and services, consistency of production and worker retention and morale. Participants also recognize that ongoing worker input and education are essential to identifying and solving health and safety issues in the workplace.
1)       Occupational Safety
Worker potential for exposure to health and safety hazards (chemical, electrical and other energy sources, fire, vehicles, and fall hazards, etc.) are to be identified and assessed, mitigated using the Hierarchy of Controls, which includes eliminating the hazard, substituting processes or materials, controlling through proper design, implementing engineering and administrative controls, preventative maintenance and safe work procedures (including lockout/tagout), and providing ongoing occupational health and safety training. Where hazards cannot be adequately controlled by these means, workers are to be provided with appropriate, well-maintained, personal protective equipment, and educational materials about risks to them associated with these hazards. Reasonable steps must also be taken to remove pregnant women and 'nursing mothers from working conditions with high hazards, remove or reduce any workplace health and safety risks to pregnant women and nursing mothers, including those associated with their work assignments, and provide reasonable accommodations for nursing mothers.
2)       Emergency Preparedness
Potential emergency situations and events are to be identified and assessed, and their impact minimized by implementing emergency plans and response procedures including emergency reporting, employee notification and evacuation procedures, worker training, and drills. Emergency drills must be executed at least annually or as required by local law, whichever is more stringent. Emergency plans should also include appropriate fire detection and suppression equipment, clear and unobstructed egress, adequate exit facilities, contact information for emergency responders, and recovery plans. Such plans and procedures shall focus on minimizing harm to life, the environment, and property.
3)       Occupational Injury and Illness
Procedures and systems are to be in place to prevent, manage, track and report occupational injury and illness, including provisions to encourage worker reporting, classify and record injury and illness cases, provide necessary medical treatment, investigate cases and implement corrective actions to eliminate their causes, and facilitate the return of workers to work.
4)       Industrial Hygiene
Worker exposure to chemical, biological, and physical agents is to be identified, evaluated, and controlled according to the Hierarchy of Controls. If any potential hazards were identified, participants shall look for opportunities to eliminate and/or reduce the potential hazards. If elimination or reduction of the hazards is not feasible, potential hazards are to be controlled through proper design, engineering, and administrative controls. When hazards cannot be adequately controlled by such means, workers are to be provided with and use appropriate, well-maintained, personal protective equipment free of charge. Protective programs shall be ongoing and include educational materials about the risks associated with these hazards.
5)       Physically Demanding Work
Worker exposure to the hazards of physically demanding tasks, including manual material handling and heavy or repetitive lifting, prolonged standing, and highly repetitive or forceful assembly tasks is to be identified, evaluated, and controlled.
6)       Machine Safeguarding
Production and other machinery shall be evaluated for safety hazards. Physical guards, interlocks, and barriers are to be provided and properly maintained where machinery presents an injury hazard to workers.
7)       Sanitation, Food, and Housing
Workers are to be provided with ready access to clean toilet facilities, potable water and sanitary food preparation, storage, and eating facilities. Worker dormitories provided by the Participant or a labor agent are to be maintained to be clean and safe, and provided with appropriate emergency egress, hot water for bathing and showering, adequate lighting and heat and ventilation, individually secured accommodations for storing personal and valuable items, and reasonable personal space along with reasonable entry and exit privileges.
8)       Health and Safety Communication
Participants shall provide workers with appropriate workplace health and safety information and training in the language of the worker or in a language the worker can understand for all identified workplace hazards that workers are exposed to, including but not limited to Responsible Business
mechanical, electrical, chemical, fire, and physical hazards. Health and safety-related information shall be clearly posted in the facility or placed in a location identifiable and accessible by workers. Training is provided to all workers prior to the beginning of work and regularly thereafter. Workers shall be encouraged to raise any health and safety concerns without retaliation.
RELATIONS WITH THE STAKEHOLDERS
Customers, suppliers, competitors, and public authorities shall be treated with respect and dignity. We shall always try to fulfil the requirements of the customer within the guidelines of our corporate policies and practices. All information related to customers, suppliers, competitors, and public authorities shall be protected in accordance with the relevant laws and agreed guidelines. Suppliers shall be treated impartially and justly. Mobile Tele Solutions suppliers shall at all times be able to trust the supplier selection processes of the company. We shall select the suppliers as per the established guidelines and selection process of the company. Mobile Tele Solutions shall compete in the market by offering the right products and services at the right price at the right time. We shall always meet our competitors in an honest and professional manner. Public authorities shall be met in an appropriate and open manner. Public information about the company shall only be provided by the person responsible for public communications unless otherwise agreed by the management.
Competition
Mobile Tele Solutions appreciates fair competition in all markets. We shall not cause or take part in any breach of unfair competition, such as price exploitation, unlawful market sharing or any other behaviour that is a breach of applicable laws of the land.
Corruption, Gifts and business courtesies
Mobile Tele Solutions shall never support any form of corruption. We shall never offer or accept monetary gifts or other remuneration or gifts from suppliers, contractors or government agencies in order to achieve the business goal or personal gains.
EMPLOYEE'S PRIVATE INTERESTS AND ACTIONS
 Ownership of external businesses
Ownership of external business must not affect our working relationship with the company or conflict the interests of Mobile Tele Solutions business. Board duties, consultancy, joint-venture partners etc. which can affect our working relationship with Mobile Tele Solutions must be agreed in writing in advance by the administration of the company. We shall not hold other positions or carry out responsibilities, except family responsibilities, during office hours without prior written permission from the company administration.
Political Support
Mobile Tele Solutions does not give any support to political parties, either in the form of financial support or paid working time. Employees who take part in political activities will be granted leave from their work in accordance with the laws of the land or company policy.
BREACH OF THE CODE OF CONDUCT:
Should we become aware of an infringement of this code of conduct, we should raise the issue with our immediate superior. If this was not possible to report to the immediate supervisor, we shall report the violation confidentially to the HR & Admin head or the Chief Executive Officer or the Managing Director of the company. Being aware of the breach of the code of conduct and keeping it concealed to the supervisor or HR & Admin head or CEO or Managing Director of the company will be treated as misconduct for the purpose of this guideline.
Contact information of:
Managing Partner
Email address: zabidur@mtsbd.net
Managing Director
Email address: anowar@mtsbd.net
Any changes or waivers of this code of conduct may only be made by the CEO or the managing director of the company.
Koponur Islam Sourov
CEO